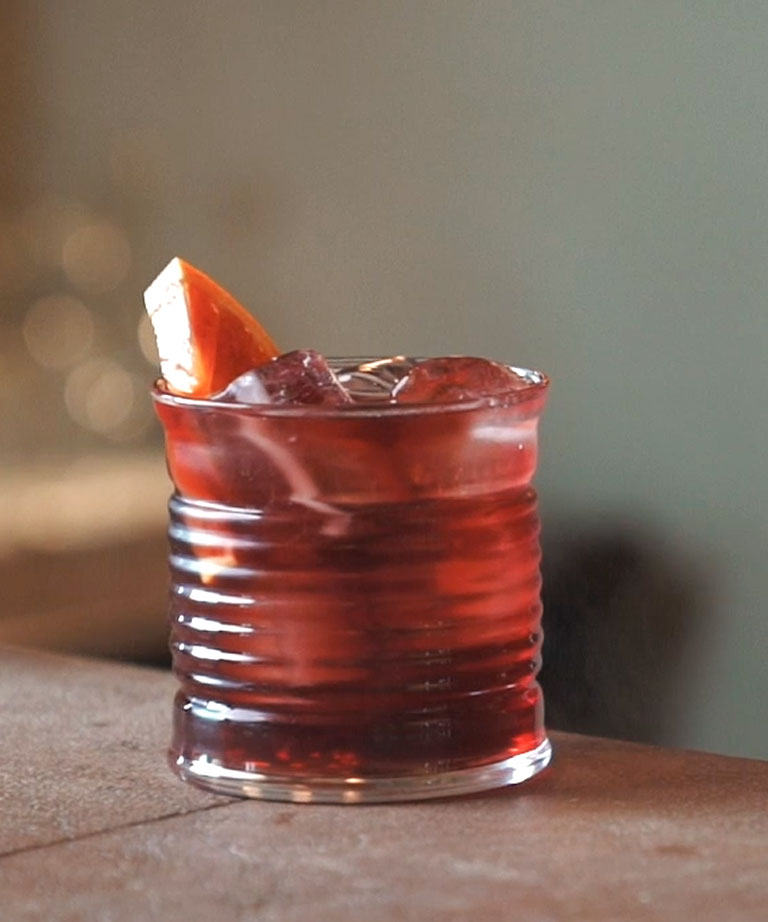 Doppio Sbagliato
For a very bitter moment
Quick to prepare but highly effective, the Doppio Sbagliato cocktail is dedicated to those who love cocktails with a full and satisfying taste and a decidedly surprising aftertaste. Pleasant in its extra-dry counterpoint (Don Giovanni Extra Dry) that meets interesting acidic and 'bitter' notes, this cocktail is a particular olfactory surprise thanks to the final nebulisation left to one of the masterpieces of the Andrea Da Ponte Distillery: the Grappa di Prosecco Bianca Da Ponte, unique in its hints of tropical notes, citrus and white flowers.
Find out more
Ingrediants
3 cl Bitter
3 cl fresh lemon juice
Top Don Giovanni Extra Dry Conegliano Valdobbiadene Prosecco Superiore DOCG
Grappa di Prosecco Bianca Da Ponte - Spray
Preparation
Fill a Collins with ice, let it cool and remove excess water. Pour in the Bitter, lemon juice and finish with a top of Prosecco Extra Dry DOCG Don Giovanni Da Ponte. Garnish with an orange slice and sprinkle, as a finishing touch, some Grappa di Prosecco Bianca Da Ponte.