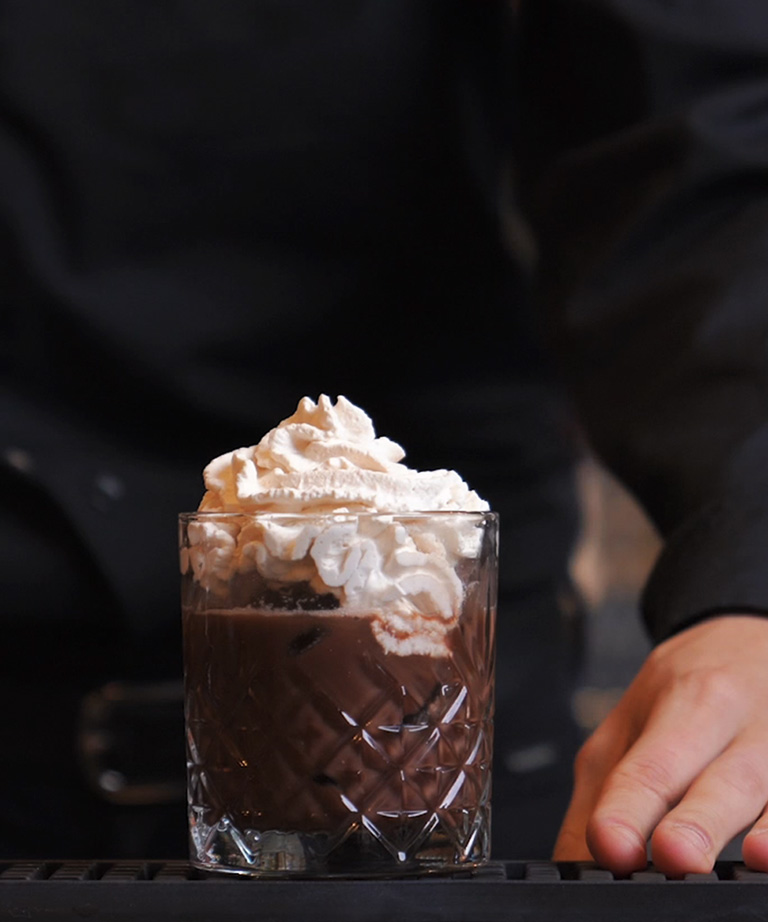 Chocorock
The pleasure of Chocolate
For chocolate lovers, here is a hymn to the intense and velvety taste, where the correct alcohol content and the perfect balance between all the ingredients give a unique, unusual and decidedly captivating cocktail. Designed for the cold months, the Chocorock cocktail is superb for aprés ski, for a moment of relaxation after a nice winter walk, or for a rainy afternoon, with friends, in front of the fire.
Find out more
Ingrediants
30 ml Grappa Unica Da Ponte
30 ml Chocozen
20 ml Cocoa Cream Dark
Top Coffee cream
A piece of chocolate
Ice Cubes
Preparation
Fill a Collins with ice, let it cool and remove excess water. Cool the shaker with ice, empty it, and then pour in Chocozen, Grappa Unica and Cocoa Cream Dark. Add ice, shake vigorously and then pour in the contents, after having filtered it with a fine mesh strainer. Garnish with whipped cream, coffee cream and a cube of chocolate.