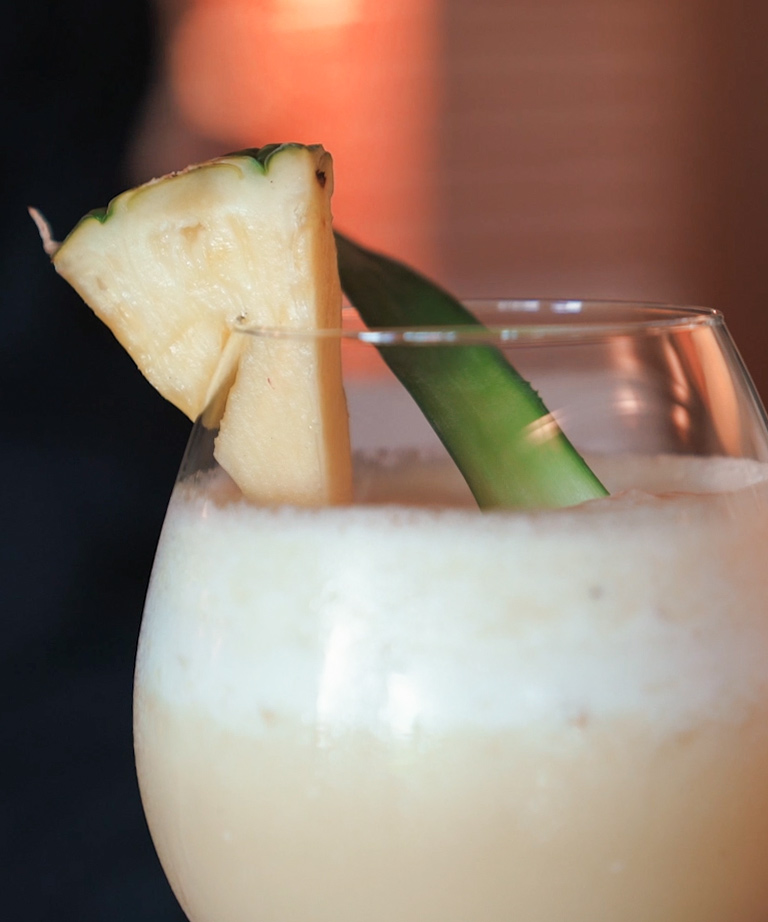 Grappa Colada
An ideally balanced exotic touch
Presenting a fresh take on the enticing qualities of the quintessential Puerto Rican cocktail, Grappa Colada has distinctive taste sensations to offer for lovers of tropical seas and the enveloping flavour of coconut and pineapple. Just as sweet as you'd want it to be, it is fresh, aromatic and creamy on the palate and presents a unique opportunity to explore new frontiers in the world of long drinks.
Find out more
Ingrediants
45 ml of Uve Bianche Gran Riserva
50 ml of pineapple juice
A few slices of fresh pineapple (diced)
30 ml of coconut milk
15 ml of coconut syrup
Ice cubes
Preparation
Chill the glass by leaving the ice cubes inside it. Pour in the Cocktail Edition Ginger-flavoured Amaro 33, Chinotto and DOCG Brut Prosecco. Stir carefully and garnish with a slice of orange. Now enjoy your Spicy Queen!