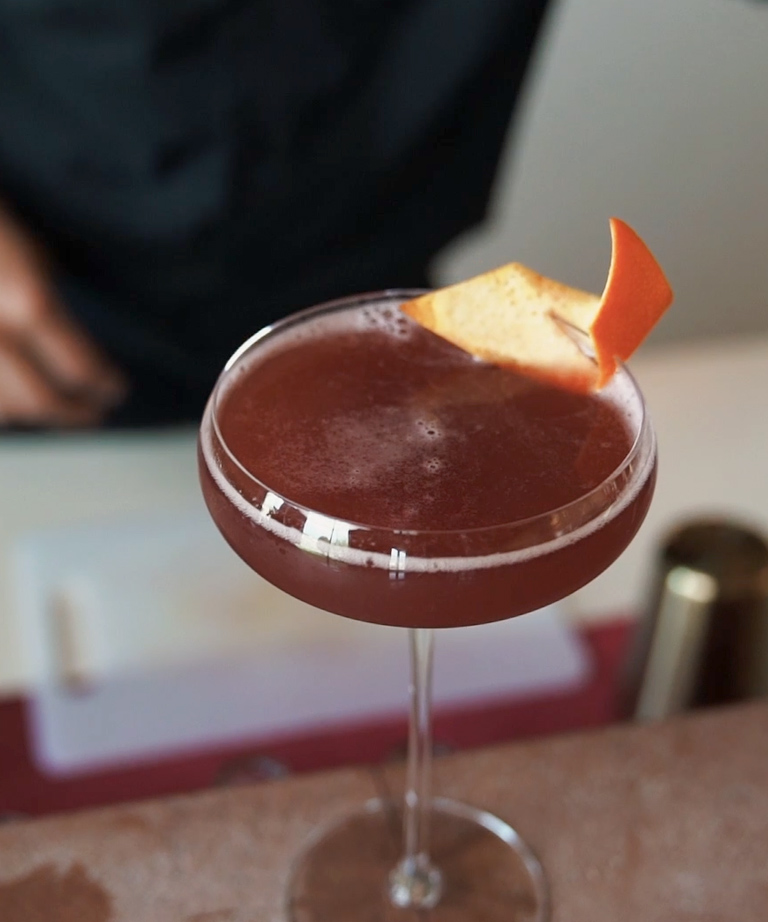 Panoramic View
Cocktail with a view
Dedicated to those who love to be surprised, the Panoramic View cocktail offers an interesting mix of fruity flavors, with comes from the blending of lime and slight acidic hints of orange, with the generous taste of cherries. Enjoyed cold in a champagne glass, is really tantalizing to the palate, with its joyful pelage and his pleasantly metropolitan taste.
Find out more
Ingrediants
5 cl Ciliegie Da Ponte (only the liquor, without cherries)
1,5 cl Lime Juice
3 cl Orange Juice
Don Giovanni Brut Prosecco Superiore DOCG
Cherry
Preparation
Chill a glass of champagne. In a shaker, pour the cherry liqueur, the orange juice, the lime juice and shake vigorously. Pour the mix into the glass using a colander and close with the Prosecco DOCG. Garnish with an orange peel and a Da Ponte cherry.