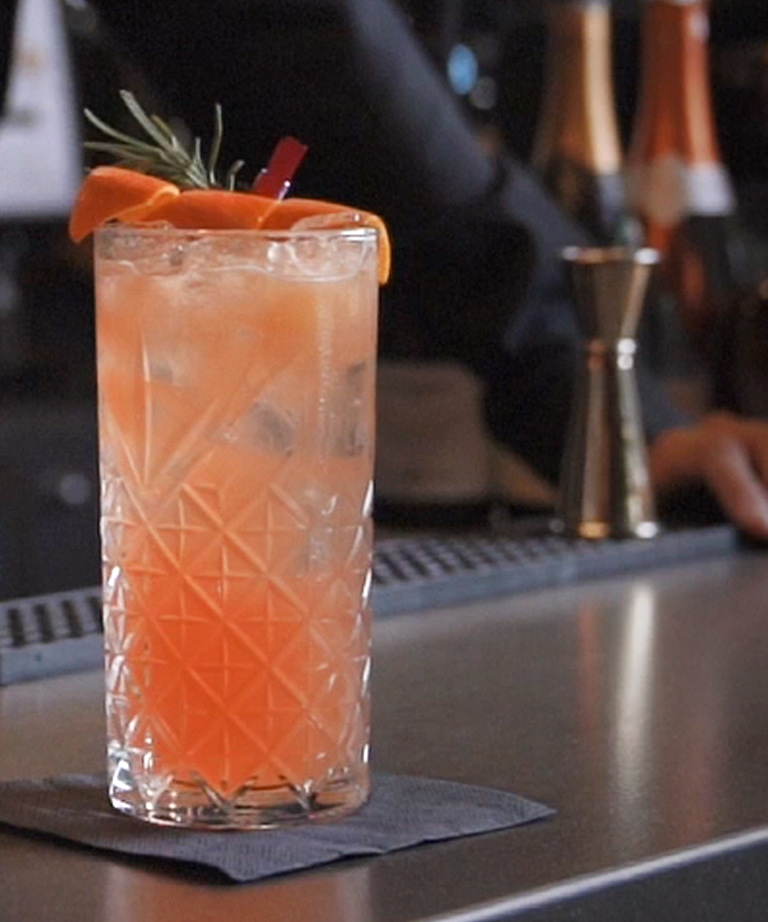 Grappa Tonic
A timeless classic
Pleasantly fresh and inviting, the Grappa Tonic cocktail conquers with its counterpoint of fruity notes combined with the velvety taste of Uve Bianche Distillate. Ideal to accompany pleasant afternoons by the pool, it becomes a fascinating protagonist of the most captivating evenings, made even more intense by good company.
Find out more
Ingrediants
40 ml Uve Bianche
40 ml orange juice
20 ml liychee syrup
10 ml lemon juice
Top of Tonic Water Premium
Preparation
Cool a long drink glass with ice. Pour the Uve Bianche distillate, orange juice, lychee syrup and lemon juice into a shaker: shake vigorously. Transfer the mix into the glass filled with ice, close with Tonic Water Premium and mix. Garnish with an orange peel and a sprig of rosemary.