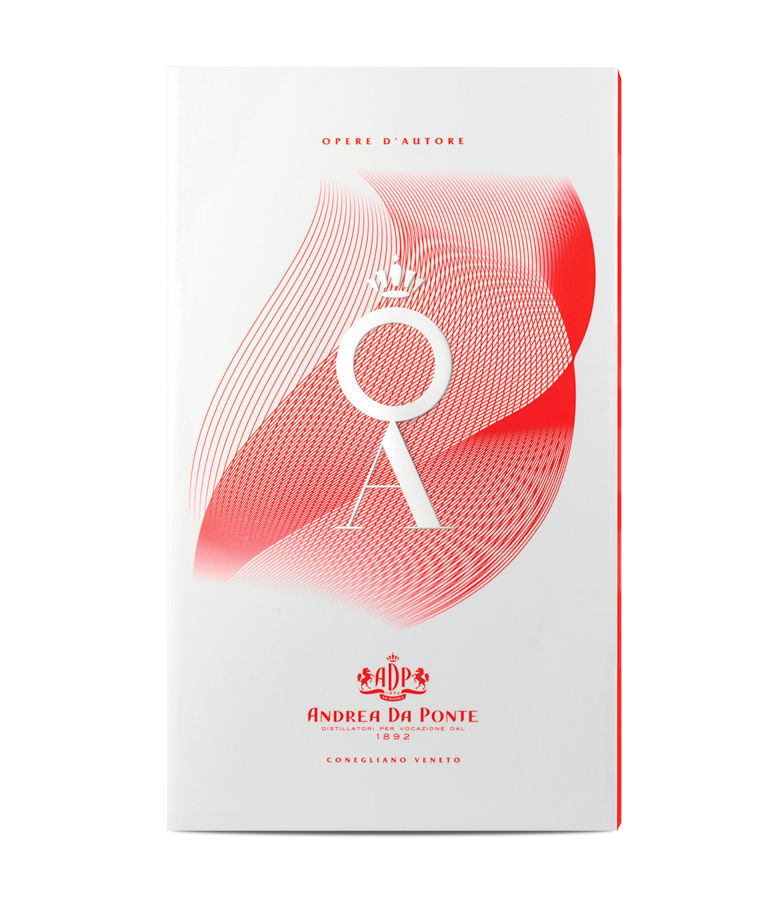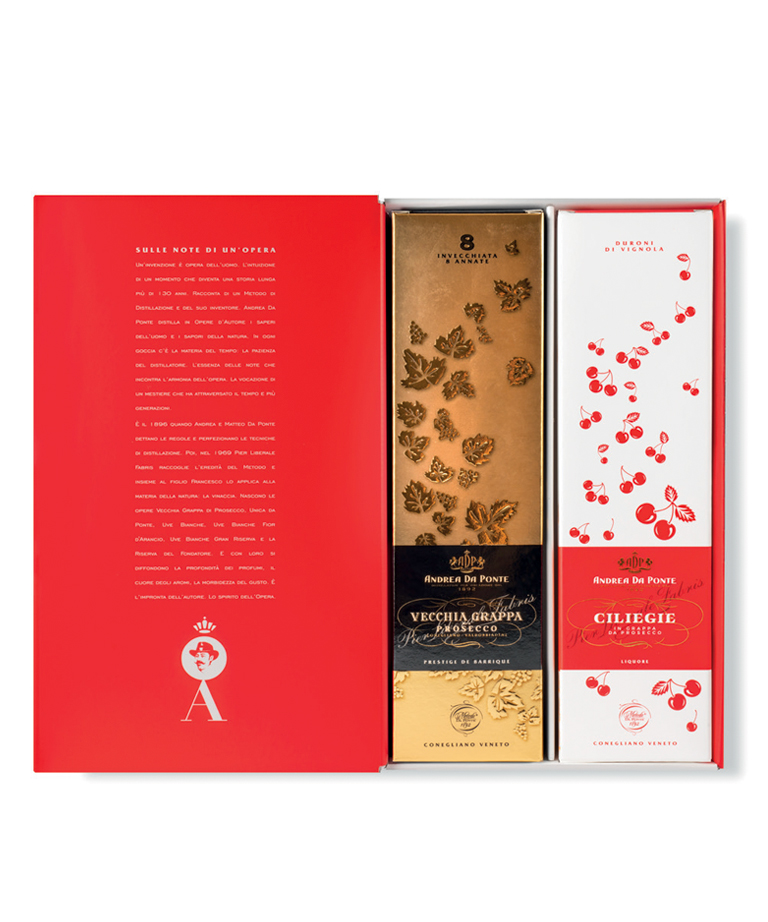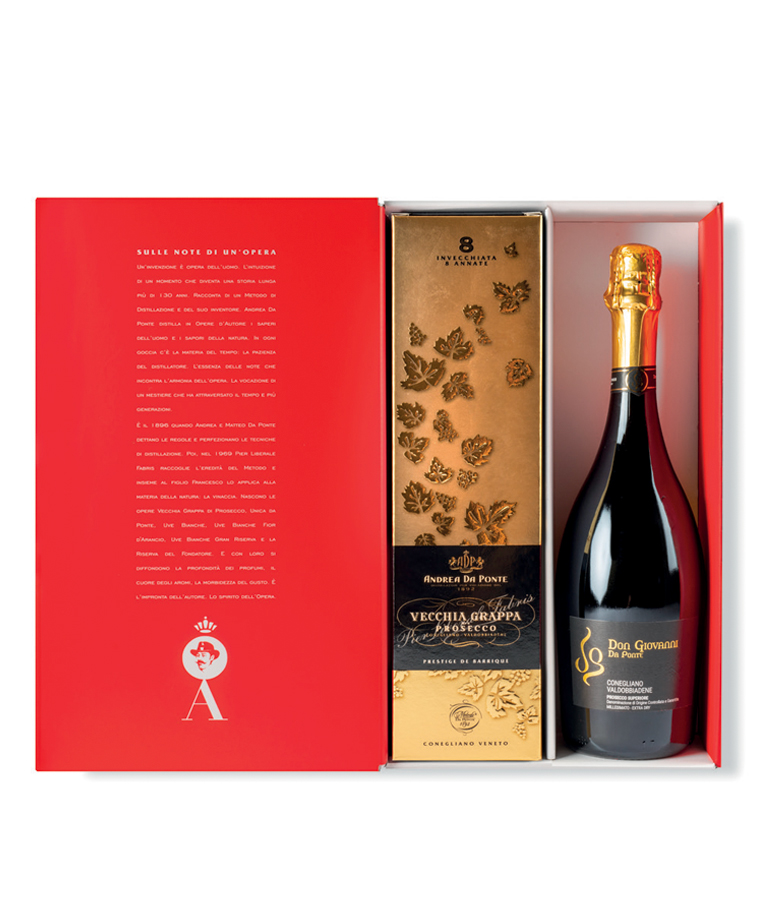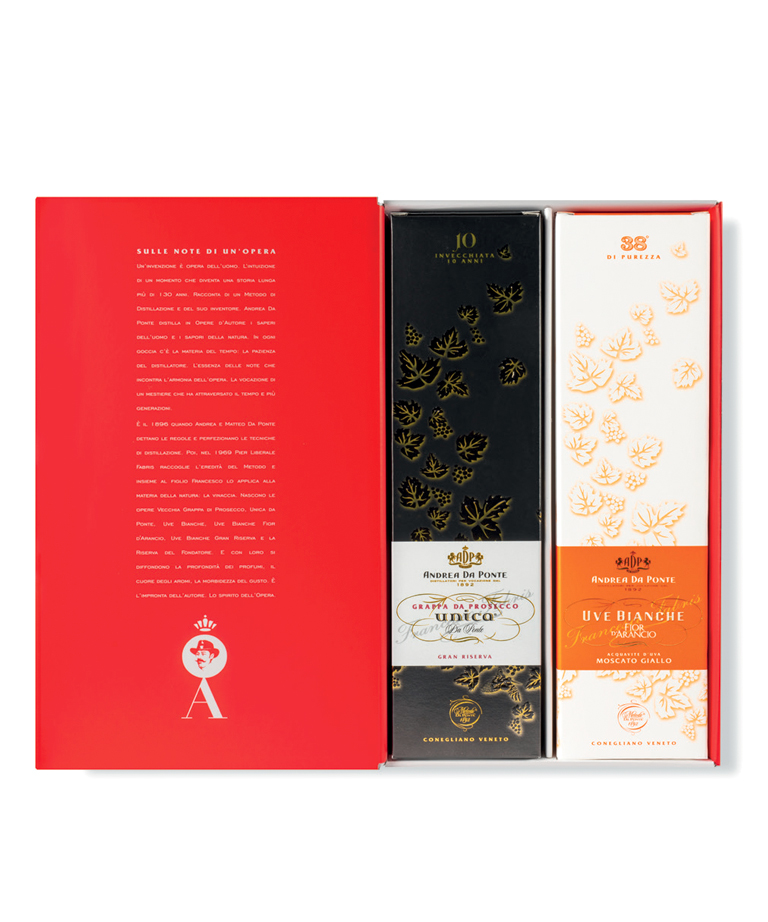 Opere d'Autore - Rosso
Pura essenza d'emozione
Rosso come il fuoco che trasforma la materia in spirito durante la distillazione, che arde nel camino la sera di Natale, che riscalda e che rende ancora più dolce stare insieme. Un messaggio di vita e di amicizia che il lento trascorrere del tempo trasforma in momenti indimenticabili.
Ad un amico, per ringraziare di una bella serata, come presente speciale per le feste di Natale: Opere d'Autore Rosso è un inno a ciò che di più bello c'è nella vita e all'ineguagliabile preziosità dei legami.
Put together your pack!
"The richest grape aromas in every single drop of spirit"
Pick products to include in your pack from the selection below, fill in the form and send your request. We'll get in touch with you as soon as possible.
Fill in the form to ask for information