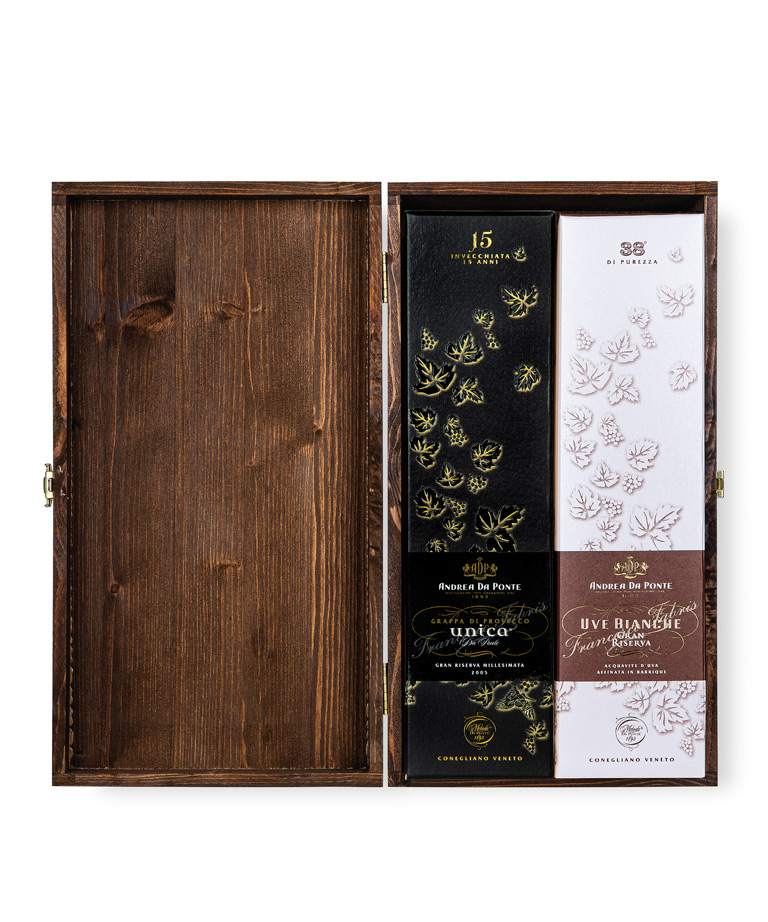 Selezione Da Ponte
Screen-printed wooden box
15-year-old Da Ponte Unica is an outstanding grappa and Uve Bianche Gran Riserva is a grape-based spirit that has won highly sought-after prizes in events such as the International Wine & Spirit Competition and the Alambicco d'Oro. They come in original, sophisticated packaging with a highly traditional feel to it: a gorgeous wooden box that is delightfully decorated with a screen-printed ADP logo. Both of the bottles inside come in gift packs.
Put together your pack!
"The richest grape aromas in every single drop of spirit"
Pick products to include in your pack from the selection below, fill in the form and send your request. We'll get in touch with you as soon as possible.
Fill in the form to ask for information