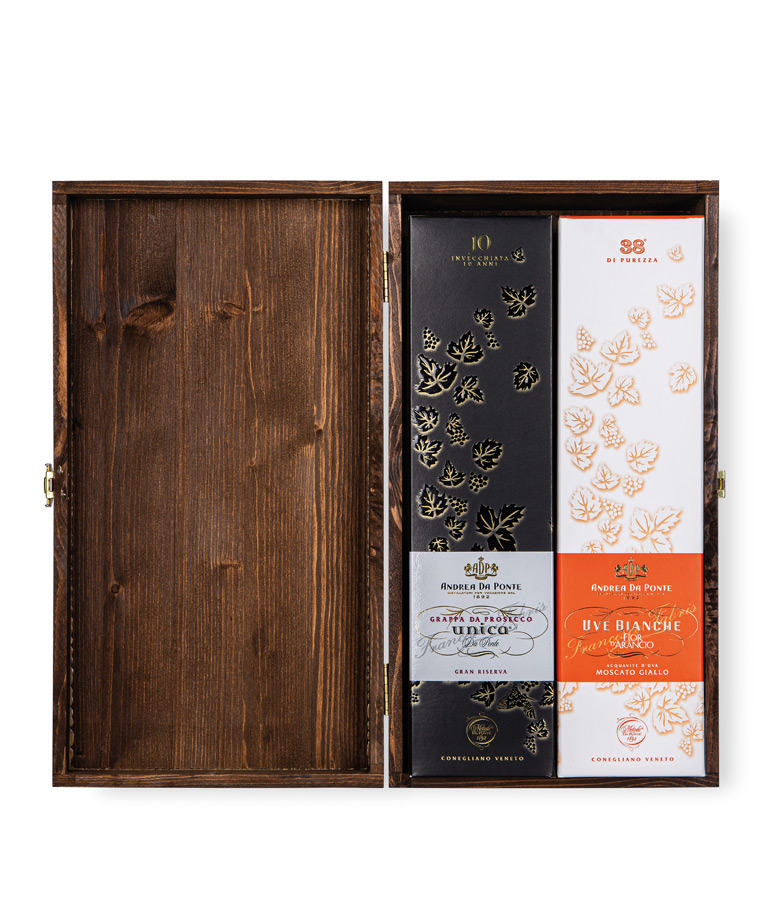 Eccellenza Da Ponte
Screen-printed wooden box
This sophisticated box contains two exceptional Da Ponte products: 10-year-old Da Ponte Unica and Uve Bianche Fior d'Arancio made with Moscato Giallo grapes from the Euganean Hills, both of which are in gift packs. These two bottles encapsulate the very best of age-old traditions and all of the experience of a distillery that embodies excellence thanks to its peerless distillation method. The exquisite wooden box is simple, sturdy and adorned with a screen-printed ADP logo.
Put together your pack!
"The richest grape aromas in every single drop of spirit"
Pick products to include in your pack from the selection below, fill in the form and send your request. We'll get in touch with you as soon as possible.
Fill in the form to ask for information