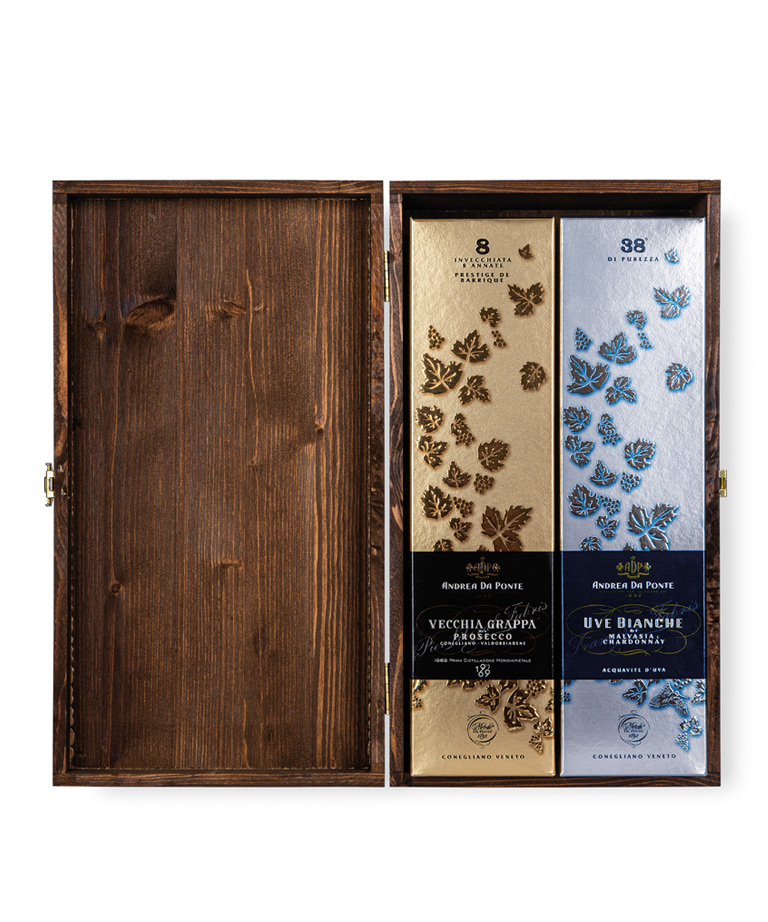 Premiata Da Ponte
Screen-printed wooden box
The ADP logo is screen-printed onto this sophisticated wooden box. Inside are two exceptional Da Ponte products: 8 Vintages Vecchia Grappa di Prosecco and Uve Bianche di Malvasia & Chardonnay pure grape spirit, both of which are in gift packs. The box makes a wonderful gift and it is the perfect way to treat someone to the finest products that stem from age-old traditions and all of the magic of the Da Ponte distillation method, which is the only approach capable of preserving all of the quintessential aromatic qualities of the grapes.
Put together your pack!
"The richest grape aromas in every single drop of spirit"
Pick products to include in your pack from the selection below, fill in the form and send your request. We'll get in touch with you as soon as possible.
Fill in the form to ask for information