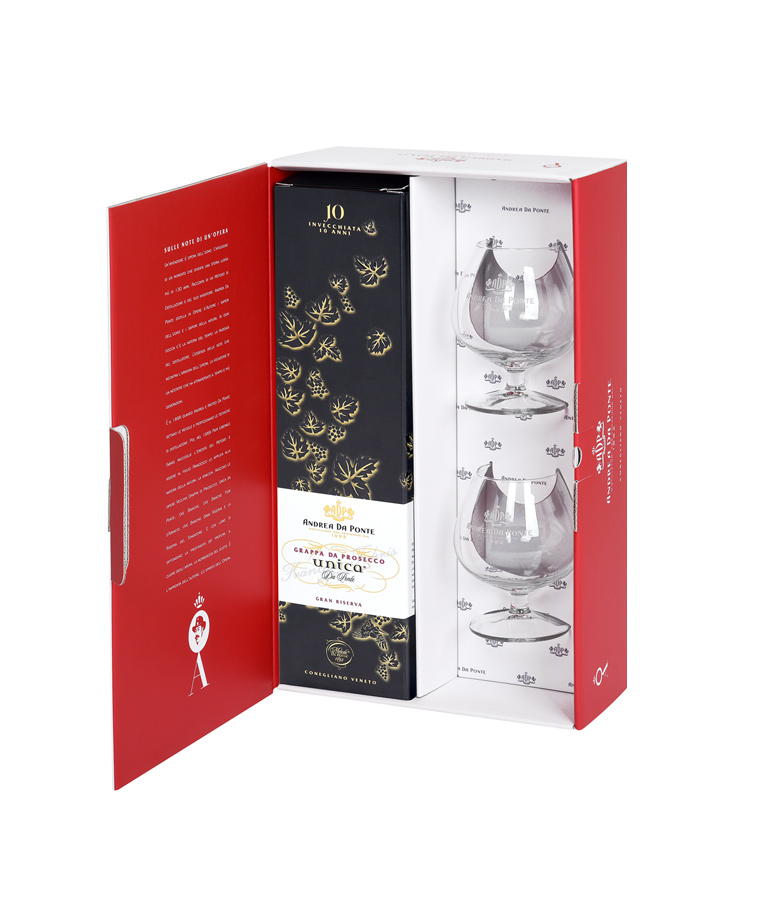 Opere d'Autore Unica Da Ponte
Gift pack with two screen-printed cognac glasses
Inside this bright red gift pack is one of the masterpieces of the Andrea Da Ponte distillery: Unica millesimata grappa, which is aged for 10 years in oak barrels from Limousin. It is accompanied by two tasting glasses featuring magnificent screen-printed decorations with the initials ADP. If you are looking for a unique present, you cannot go wrong with the Red Opere d'Autore pack. It is a versatile choice that is ideal for everything from thanking friends for their hospitality to corporate gifts. The sophisticated packaging and exclusive quality of the contents will never fail to showcase your stylish, select tastes.
Put together your pack!
"The richest grape aromas in every single drop of spirit"
Pick products to include in your pack from the selection below, fill in the form and send your request. We'll get in touch with you as soon as possible.
Fill in the form to ask for information