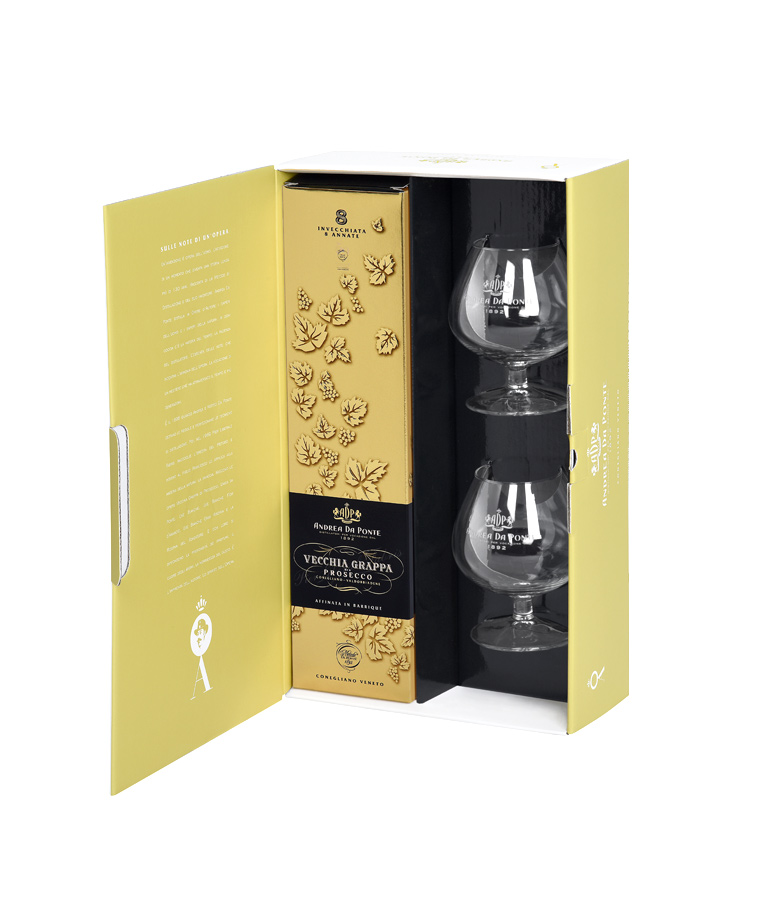 Opere d'Autore Vecchia Grappa
Gift pack with two screen-printed cognac glasses
Vecchia Grappa di Prosecco is the first single-varietal grappa distilled solely from the pomace of fruits of Prosecco vines – which are the most famous grapes in the world – and left to age in oak barrels from Limousin. This stunning gift pack contains one of Da Ponte's flagship products along with two tasting glasses that are ideal for bringing out the best of the unique, fulfilling flavour of a masterpiece of the art of distillation. As well as a perfect present for grappa connoisseurs, the Yellow Opere d'Autore pack is ideal for drinking on special occasions and giving to your hosts when you are invited to events such as dinner parties.
Put together your pack!
"The richest grape aromas in every single drop of spirit"
Pick products to include in your pack from the selection below, fill in the form and send your request. We'll get in touch with you as soon as possible.
Fill in the form to ask for information