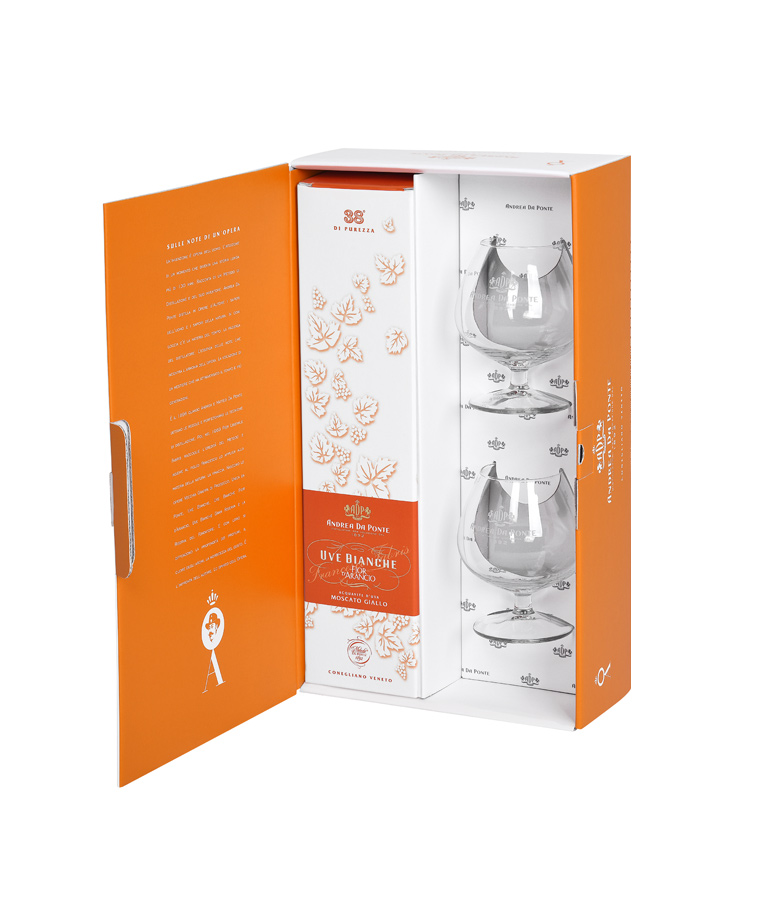 Opere d'Autore Fior d'Aranci
Gift pack with two screen-printed cognac glasses
Treat someone to the delightfully fresh and stylish Orange Opere d'Autore Gift Pack and astound them with your exceptional taste in exclusive creations and superior spirits. The refined, original gift pack contains a bottle of Uve Bianche Fior d'Arancio grape-based spirit and two screen-printed Andrea Da Ponte cognac glasses that are ideal for tasting it. Their "raindrop" shape is perfect for concentrating aromas and opening them up first to the nose and then to the taste buds.
Put together your pack!
"The richest grape aromas in every single drop of spirit"
Pick products to include in your pack from the selection below, fill in the form and send your request. We'll get in touch with you as soon as possible.
Fill in the form to ask for information