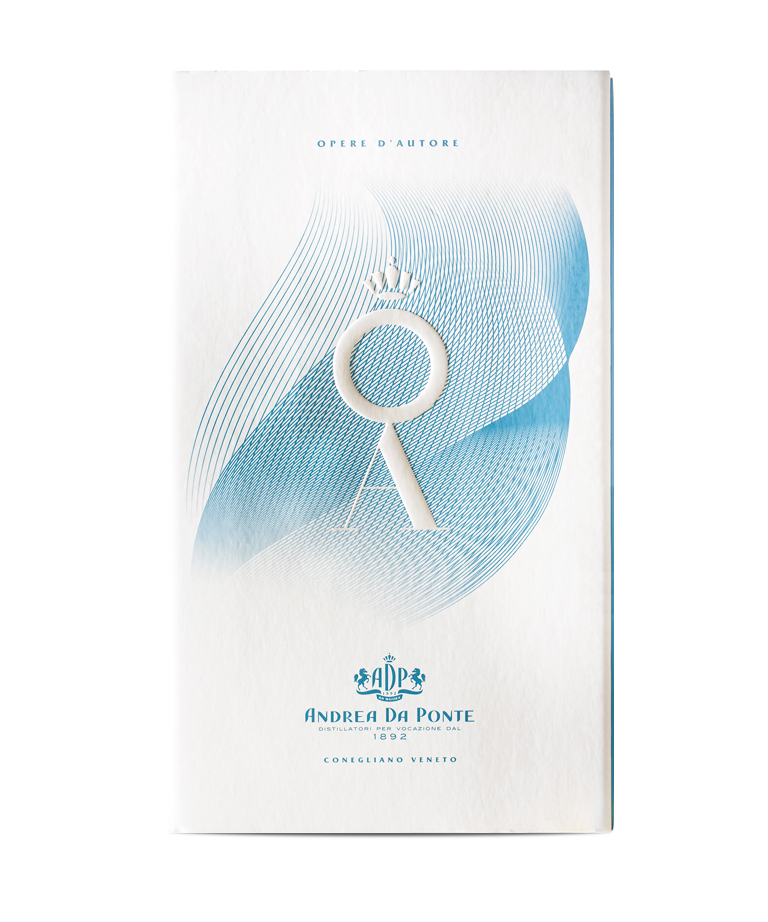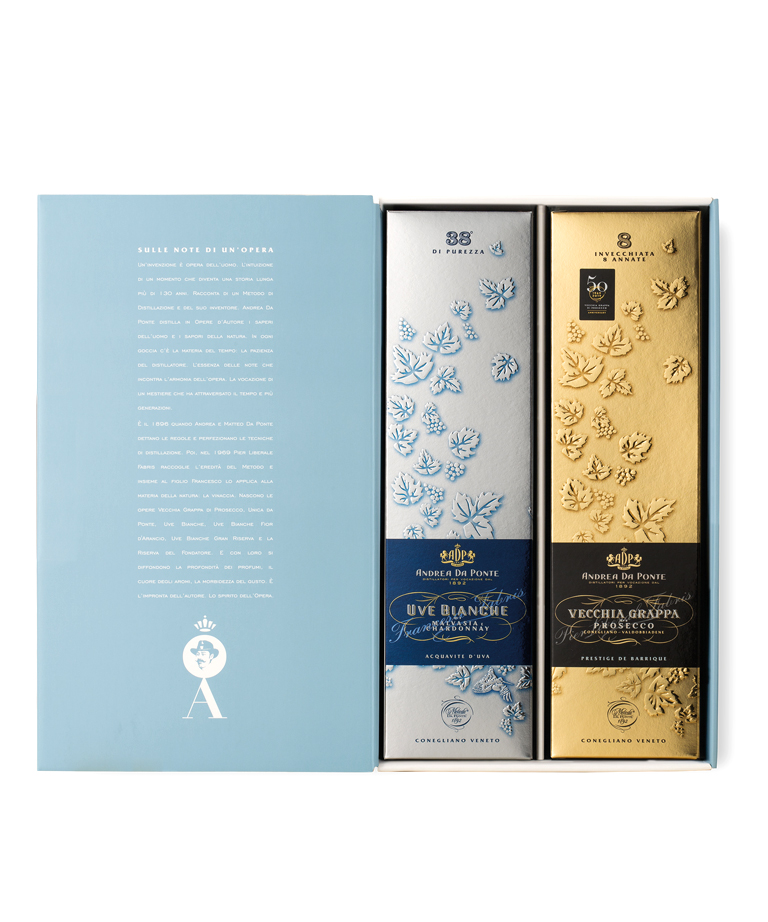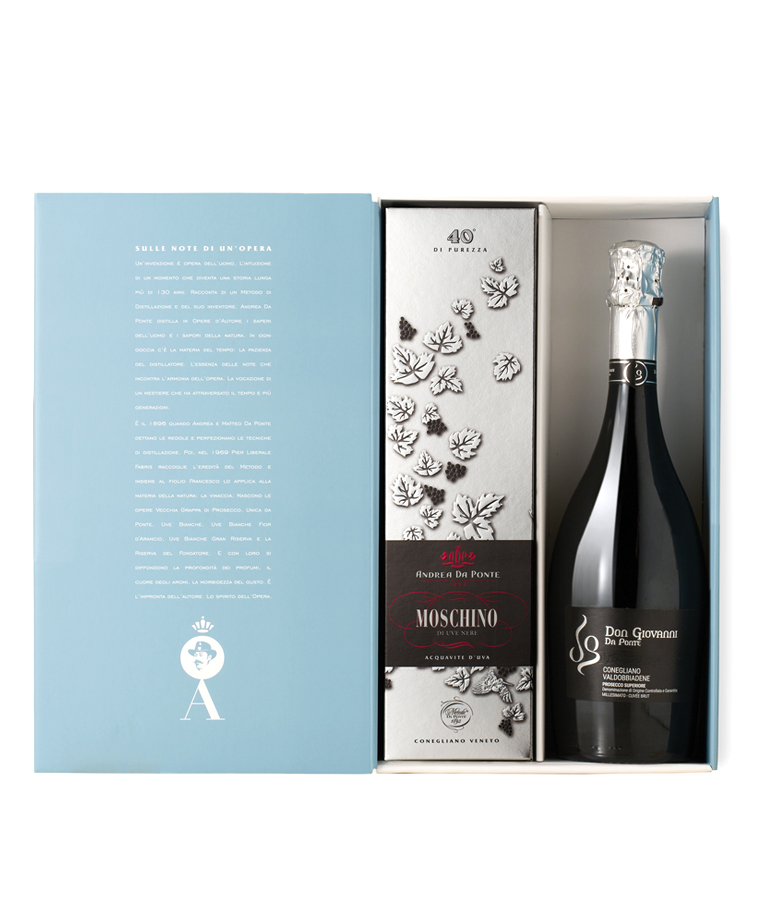 Opere d'Autore - Azzurro
The magic of time
Light blue is the colour of peace and tranquillity. It encapsulates the idea of time flowing smoothly, quietly and easily, just like during the ageing process, when every minute plays its part. The barrels imbue the products with their prized aromatic qualities, giving the wait a sweet sense of harmony … The smart, sophisticated Light Blue Opere d'Autore gift pack is steeped in exquisite style.
Put together your pack!
"The richest grape aromas in every single drop of spirit"
Pick products to include in your pack from the selection below, fill in the form and send your request. We'll get in touch with you as soon as possible.
Fill in the form to ask for information