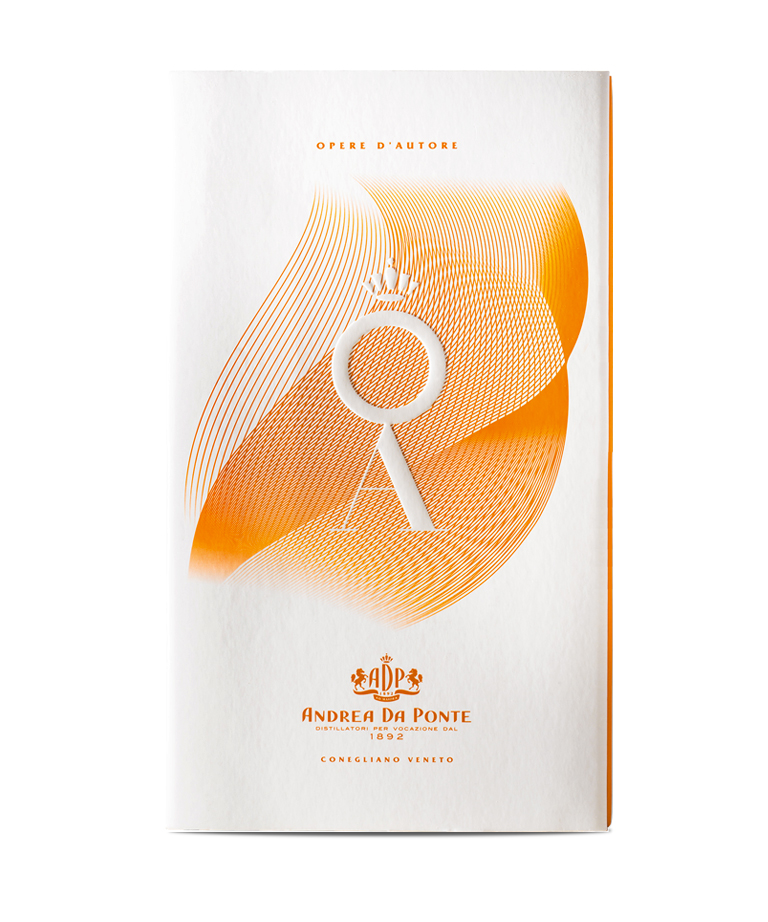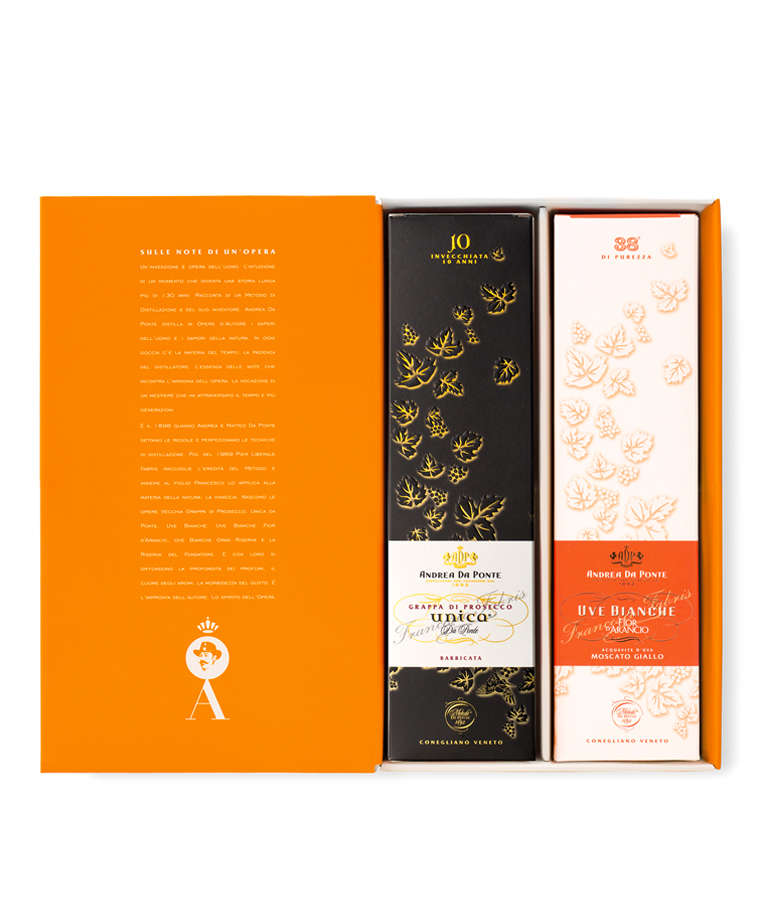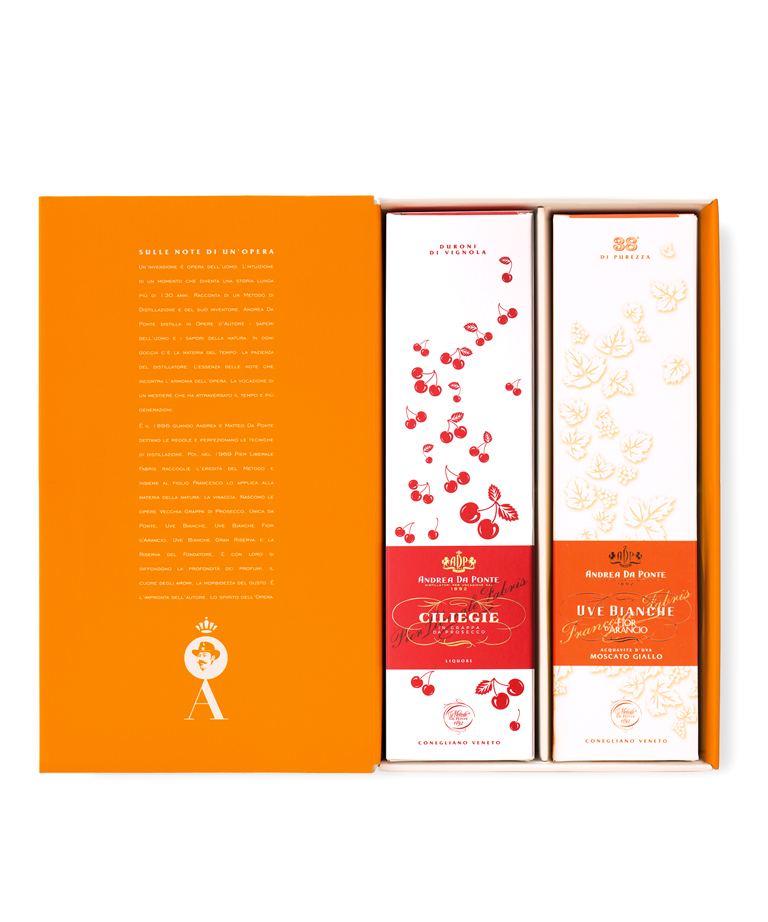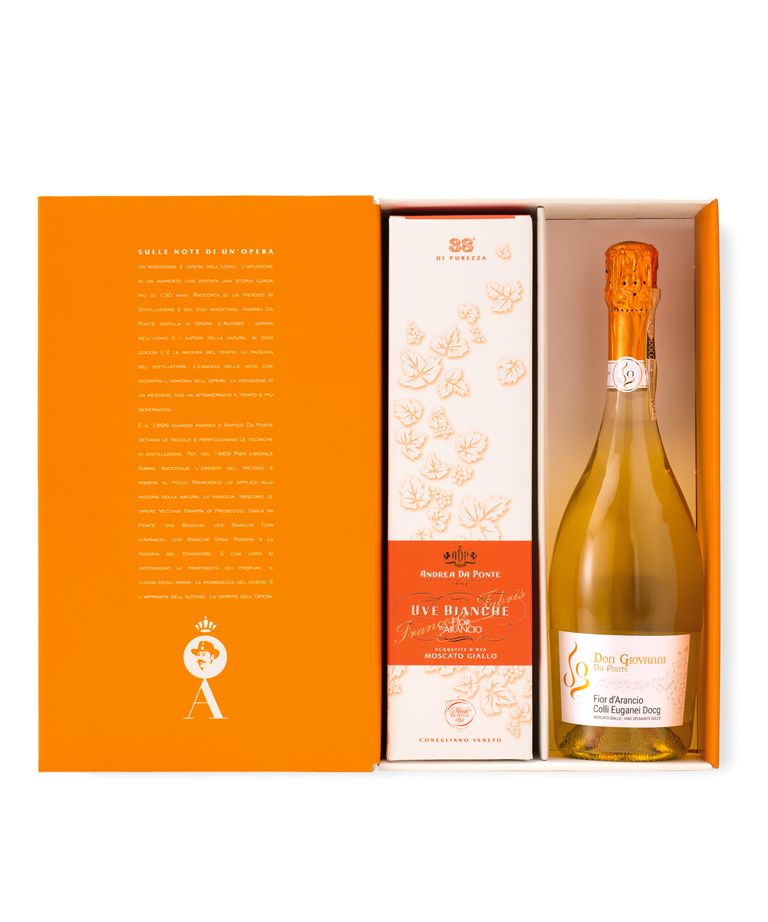 Opere d'Autore - Arancione
Distilled life
Feelings of serenity and enthusiasm flow between the light waves. Joy and pleasure, optimism and positivity stem from the gorgeous orange hues. Just like in the distillation process, enchanting alchemy comes to life in magical spells, perfectly reflecting the marvellous momentum of life. As well as making a great present for a valued friend, it is ideal if you are looking for an original gift for a client.
Put together your pack!
"The richest grape aromas in every single drop of spirit"
Pick products to include in your pack from the selection below, fill in the form and send your request. We'll get in touch with you as soon as possible.
Fill in the form to ask for information